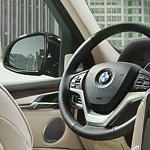 The BMW X5 stands out as one of the most popular SUVs on the market, and it's no surprise why. It's a luxurious car with features, including a unique infotainment system.
The system offers a variety of features that are designed to make your driving experience more enjoyable. This means that you can stay connected to your music, navigation, and other vital functions while on the go. The most impressive feature of the BMW X5's infotainment system is its connectivity. The SUV comes with various options for keeping you connected to your smartphone or other devices.
The Bluetooth connectivity system allows you to stream music or make hands-free calls. You can also use the BMW Connected app to control various functions of the car from your smartphone. The navigation system is another impressive feature of the X5's infotainment system. It comes with real-time traffic updates so that you can avoid congestion. It also has 3D maps to get a bird's eye view of your route.